The history of the Gros district is our history.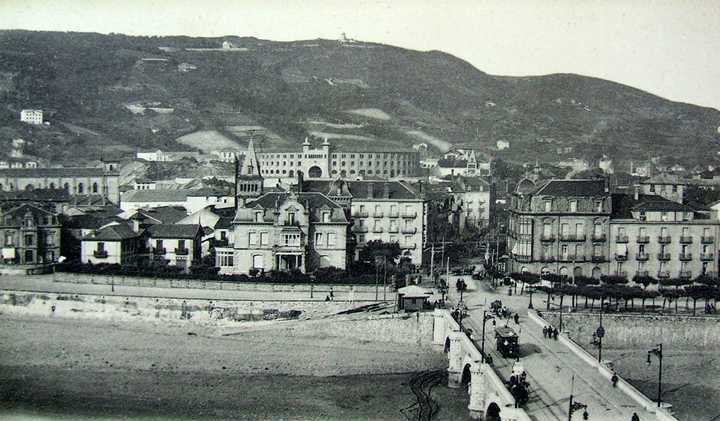 I
t could be said that until the 19th century Gros was nothing more than a sandbank. Thanks to the new layout by the famous architect Tomás Gros, it ceased to be the primarily industrial district it had been at the beginning of the 20th century.
San Sebastian was determined to be the little sister of Paris. And Gros was part of that plan. And it was this determination that led to the creation of promenades with neo-Gothic arcades in the image and likeness of those of Rue Rívoli in the French capital.
And it was this that prompted the construction of the large stately homes near the Santa Catalina bridge, which were intertwined with the simple workers' houses located in the depths of the neighbourhood. Stately homes like Villa Eugenia.
Villa Eugenia Boutique Hotel was built in 2020 and is witness to the evolution of this privileged area of San Sebastian.
L
ocated just a 10-minute walk from the centre and next to the surfing beach of Zurriola, in Gros you will also find countless restaurants, bars and shops, and a cheerful and very positive energy.
Not to be missed!